Flush Doors
Stave, Particle, or Hollow Core Veneered
Flush doors are available in ANY wood species - the images below are just a few examples
About Flush Doors
Fine hardwood veneers are used to make these beautiful flush doors. Flush doors are completely smooth, having plywood or MDF fixed over a stave-lumber core, solid particle core, or hollow core. Flush doors are most commonly employed in the interior of a dwelling, although slightly more substantial versions are occasionally used as exterior doors, especially within hotels and other buildings containing many independent dwellings.
Homestead Doors offers flush doors to accomodate any needs and can meet architectural grade requirements.
As you can see in the images above, panel doors can be given a "flush" appearance by using panels that are of equal thickness as the stiles and rails of the door. This twist on a flush door can add a bit of style and taste to a contemporary setting.
Core Types:
Stave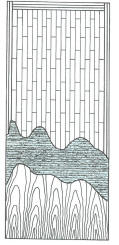 Solid stave lumber-core flush doors are frequently skinned with fancy hardwood veneers and used for contemporary architecture in upscale homes or commercial buildings. Stave cores are recommended when vertical stability and increased screw-holding capacity is necessary.
Particle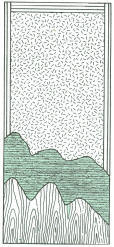 Solid particle-core doors are used for general residential and commercial applications where stability and durability are needed. Particle cores are more economical and sound proof than stave lumber core doors.
Hollow (Honeycomb)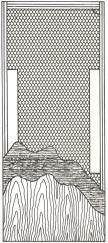 Hollow-core flush doors usually have less expensive hardwood veneers on the outer skin and are primarily used for inexpensive interior residential applications. The hollow parts of these doors are filled with a cardboard "honey-comb" core material which gives them more strength and stability.